It's that time of year again! Winter Park resort is open and the slopes are ready for us. Thank you to everyone who has joined us at the Jane-A-Thon for all of these years. To those joining us for the first time this year, we are so excited to have you! This two-day ski and snowboard-a-thon is near and dear to our hearts here at Invest in Kids and every year serves as an incredible source of funding for our organization.
Double Black Diamond Title Sponsor
Black Diamond Sponsor
Blue Square Sponsors

Green Circle Sponsor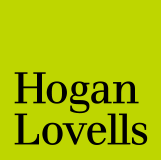 For questions, corporate sponsorship, or more information please contact Ustina Tawadros at 303-839-1808 x123 or utawadros@iik.org
Want to see more photos from all the fun at last year's Jane-A-Thon? Check them out here.